T-Mobile Park Seating Chart
T-Mobile Park Seating Chart Concerts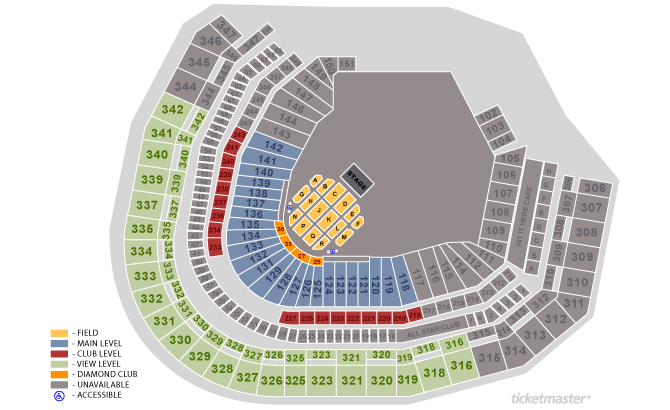 T-Mobile Park Seating Chart Sports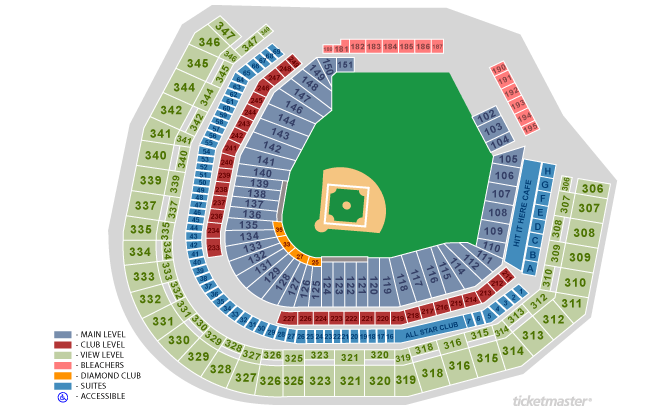 NOTE: Seating configurations can change depending on the type of event. Always check the individual event seating chart when selecting your tickets.
The ballpark has four main gates open to all ticket holders during Mariners games, located at the southwest, northwest, northeast, and southeast corners. These are identified as Home Plate, Left Field, Center Field, and Right Field. Entry to all ticket holders is also available through the Mariners Team Store off 1st Avenue and at "The 'Pen" entry behind the bullpens in left field. Special entrances for media and holders of certain ticket levels are located on the southwest and south sides of the stadium. Ticket price ranges from $67-$600 per seat.
There are five main levels to the stadium: Field (or Street), Main Concourse (100 level – 20,634 seats), Club Level (200 level – 4,585 seats), Suite Level (1,945 seats), and Upper Concourse (300 level – 15,955 seats). Two bleacher sections are located above left field and below the center field scoreboard, with 3,706 seats.
The Broadcast Center (press box) is located on the Club Level and sub-level between it and the Main Level. As the field is approximately at street level, entry into any of the main gates requires visitors to ascend a flight of stairs, escalator, or elevator to access the main concourse, with the exception of the Right Field Entry, which opens onto the main concourse. Stairs, escalators, elevators, and ramps located around the ballpark provide access to all levels.
The best seats are at the Main Concourse level sections 119-141 lower which would cost about $150. It is located right behind the Diamond Club seats. If you can, do look out for Sections 129 Row 16 specifically to have the best view!
Click on the link below to check out the seating chart now. You can purchase the next T-Mobile Park tickets with us at no extra charges too!
Secure your seat today by purchasing your tickets. Visit the T-Mobile Park schedule to get started.
To view the ticket & refund policy please read the ticket information page.